Teachers
Adrian Wirth
After completing his studies in Environmental Science at the Swiss Federal Institute of Technology in Zurich, Adrian lived for one year in Vancouver, Canada. It was there he was first introduced to Ashtanga Vinyasa Yoga and Vipassana Meditation in 2002. In the following years Adrian's Yoga practice consisted in the regular practice of the Primary Series. Due to deep experiences with Vipassana meditation and with teacher plants, spirituality and self-transformation began to take a more important role in Adrian's life. This led him to travel to India, where he spent one year teaching Tibetan monks chemistry and biology, practicing asana on the roof of the Buddhist monastery, and diving deeper into eastern spiritual teachings. Currently his main focus is with Indo-Tibetan Buddhist Meditation. Adrian completed his yoga teacher training with Remo Rittiner in Zurich. Adrian's classes follow the tradition of T. Krishnamacharya, and are tailored to the student's needs. Dynamic Vinyasa Flow yoga, as well as gentle Ayur Yoga, fit perfectly well into his teaching repertoire. He is using elements like chanting, Yoga-Nidra or simple visualisations in his classes. With his scientific background, he understands well to build bridges between the old yogic wisdom and our modern worldview. Adrian teaches in German and English. He lives with his wife and son in Zurich. For more information please see
www.oshadi-yoga.ch
Brett Porzio
Brett is an Ashtanga Yoga teacher and practitioner. He began his studies in 2000 in New York City with Sri K. Pattabhi Jois, R. Sharath Jois and Eddie Stern. After many years of close study and apprenticeship with his teachers, including long periods of study over many years in Mysore, South India, he began teaching internationally, throughout Europe, Asia, Australia, and North America, including at his home shala, Broome St. Temple (née Ashtanga Yoga New York). Brett teaches in English. Brett: "Yoga has profound effects on our physical bodies; it purifies our internal organs and brings health, strength, increased stamina and and vitality. It makes our minds calm and steady, and gradually draws our experience away from the field of sense objects, that our consciousness may rest in the Self. A dedicated Ashtanga yoga practise gradually helps us to stand and live in our Truth; to understand the nature and continuum between body and mind. It helps us to understand what this very life is: who we are, what we are doing here, and where we are going. It is indeed essential to approach yoga with a sense of adventure. Yoga is about raising consciousness and living with greater awareness and sensitivity towards oneself and with the environment around us. It is the greatest teacher because our knowledge and understanding is a consequence of our practice and rests on our very own direct experience. Yoga is radical because it will invite us out of the shadows and challenges the very bedrock of our attitudes, assumptions and compulsions so that we can see ourselves and ultimately come to understand how to live with greater skill and cooperation in our lives. It teaches us whatever is uniquely required by us as individuals. That is why I love it and can't imagine life without it."
Carla Araos
Carla was born in Chile where she discovered yoga in 2002 while undertaking her studies in architecture and design. During this time she found that yoga helped to bring out the best in her creative abilities and also to heal many aspects of her life. Carla has completed the 200-hour Yoga Alliance Teacher Training in Samahita Retreat in Thailand, the Rainbow Kids Yoga training and further pre- and post-natal yoga trainings with Birthlight in the UK. Carla's yoga in the Vinyasa Flow style is inspired by her prior experience of ballet. She also enjoys to sing and chant in her classes. Furthermore, correct and safe alignment is an important teaching point to her. She aims to match her classes to the needs of the participants, and – through synchronization of breath with movement – to allow students to find that silent space between breaths. In this silent space lies the opportunity for the body and the mind to flower and shine, in the yoga practice and in daily life. Carla teaches in English oder Spanish. Her website is
www.carlaaraos.com
Catherine Haylock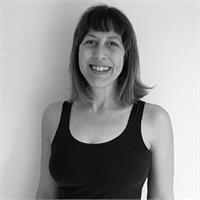 Catherine started to meditate at an early age, and her interest in finding peace and happiness led her on the path of self-exploration. Over the years, she acquired different meditation techniques and saw the changes within herself. When she stumbled into her first Ashtanga class in the 90-ties, it felt like coming home. Catherine has been teaching yoga for over 20 years. She lived in Mysore, India, for a year to study with her teachers Sharath Jois and his late grandfather Patthabi Jois. She has regularly returned to Mysore to continue her studies and to feel inspired all over again. She is an SYC KPJAY authorised level 2 Ashtanga Yoga teacher and has a Master degree from SOAS University in London in 'Traditions of Meditations and Yoga'. She is also a certified Yoga therapist and has done extensive training in mindfulness, meditation, pranayama, yoga philosophy and anatomy. In 2010 Catherine opened her own yoga studio in London, which she successfully ran for eleven years until the pandemic forced her to close down. Since then, beside weekly classes and workshops, she has taught mainly yoga coaching for students who want to deepen their yogic journey online and in-person. Yoga is Catherine's life, and she loves to share this wonderful practice with everyone. Her teachings are authentic and from the heart. She teaches in English. To find out more please visit
www.catherinehaylock.com
and yoga@
catherinehaylock.com
Diana Alvarez-Marin
Diana is an architect and certified yoga and Movement Flow teacher living in Zurich and learning around the world. After years of studentship at Pure Yoga Singapore, Diana completed over 700 hours of training in Hong Kong and Singapore, under the guidance of Rinat Pearlman and Patrick Creelman, founder of Pure Yoga and pillar in the yoga community throughout Asia. She has complemented her education with multiple trainings on capoeira, soft acrobatics, flexibility technique and Movement Mapping. Diana teaches a strong and athletic technique oriented practice focused on skilful alignment, intelligent action and steady breath, allowing students to access and build upon their own strength and intelligence. Her classes integrate yoga with progressive mobility training, utilising techniques in the fields of dance, human locomotion and functional training. Diana leads her classes in English. To find out more please visit
o-yoga.ch
Diana Schöpplein
Diana encountered Yoga 30 years ago. Being fascinated by the profoundness and multi-dimensionality of this method again and again, she began to teach 20 years later sharing her passion as an international (Yoga Alliance registered) E-RYT500 in regular classes, workshops, retreats and teacher trainings. As an artist, Diana embodies Yoga as a highly creative process, that wants to be explored and transitioned into ones life in all its facettes. Her experiences with the transformational potential of fine arts and especially performance art, of body-mind methods, contemporary schamanism, vipassana meditation and ayurveda are reflected in her teaching style. Trained in traditional Hatha and in Anusara Yoga, her deepest wish is to support people to connect with their inner essence and to open up new perspectives and spaces from there. Next to precise alignment in the Asana and Pranayama practice, she is guiding her students into meditation and deep relaxation, as well as towards the power of Mantra. India became a second home for Diana since she dedicated her studies for an extended period of time in Yoga ashrams and Buddhist monasteries in the early nintees. In her annual retreats and Yoga journeys, she opens up inspiring insights into inner and outer worlds with deepest respect and love for Yoga and its country of origin. Amongst Diana's most important influences are her longterm mentor Emahó, Sri Mansoor, Surinder Singh and Stephen Thomas with whom she completed the Advanced Teacher Training and is working closely together. Currently, she immerses herself into the study of Sanskrit, Mantra, writing and into her Devadi Design line, offering Ayurvedic treatments and Yoga- and meditation sessions on personal topics, as well as online courses and trainings. Diana teaches in German and English. For more informationen please check out
www.dianaschoepplein.com
Ettie Elmakies
Ettie was born in Israel and grew up in Switzerland. She started dancing at the age of three, is originally a dancer, dance teacher and founder of the dance style Orientbeatz®. In 2001 she came in contact with yoga. During her stay in Miami for several years, she enjoyed a yoga teacher training in 2009, where she quickly found her style in Ashtanga through David Keil. At the Miami Life Center she studied daily with Tim Feldman, Kino McGregor and Greg Nardi. Since 2011 she lives again in Switzerland with her husband and two children. Here she practiced with Michael Hamilton and today with Brett Porzio. Ettie taught Vinyasa and Ashtanga inspired yoga lessons in Miami and Zurich. She studied at the Rosenberg Academy of Ayurveda, is an Ayurveda-specialist and Ayurveda psychological counselor. Additionally, in 2021 she has completed her training as a Natural holistic Ayurvedic Practitioner ('Naturheilpraktiker') with a specialty in Ayurvedic Medicine. She works independently in her practice in Zurich. She independently teaches private lessons and small groups in yoga and assists Brett Porzio at AIRYOGA. Ettie believes in the manifestation of individual realizations through the magnification of one's own but also the collective consciousness. To attain this, yoga is a great gateway. More info under
www.orientbeatz.ch
Ettie teaches in English and German.
Fabian Bächli
Fabian, even as a child, loved movement. After first training as a landscaper and after his education to become a social worker, he studied dance for three years at the SEAD (Salzburg Experimental Academy of Dance). After graduation, he stayed on as a teacher. In 2003, his passion for dancing eventually brought him to yoga. From the get-go, he was stoked. As he ventured back to Switzerland, he began to get deeper and deeper into yoga. In Stephen Thomas he found the teacher who introduced him to yoga philosophy as well as to the traditional practices of asana, pranayama and meditation. Fabian's Hatha yoga classes are influenced by different movement languages from contemporary dance. He pays great attention to the best possible anatomical alignment for the body, adapting it to the individual abilities of the practitioner. His classes are also meant to be a journey through the inner body – so practitioners can get to know their own body, can silence their ongoing thoughts and can awaken all the cells within the body. Another focus is set onto the heart – for one, to be more attentive towards one's own emotional universe, but also, to cultivate happiness and love towards oneself and others. Fabian teaches in German and English.
Frank Schmid
Frank teaches a calm, yet strong Hatha Yoga and Yin Yoga for beginners and experienced practitioners since 2006. Aligning the body, experiencing conscious breath and paying attention are three central aspects of my classes. Change your point of view from the outside towards the inside, channel the breath and study mental and physical resistance. A sense of oneness and equilibrium arises. Frank completed teacher trainings in Hatha Yoga with Ifat Erez in Vancouver, Kanada, at the Sivananda Ashram in Kerala, India, and in Yin Yoga with Paul Grilley. Frank lives near Zurich, sometimes with his two kids. He teaches yoga classes, workshops and retreats, both in German and English.
Jasmin Khalifa
In her classes, Jasmin would like to open a door for her students to a fulfilled, balanced life. It is important to her to give space to the gentler forms of yoga and to respond to the individual needs of her students. Her teaching style is varied and combines asanas with breathing and relaxation exercises. In 2009 Jasmin completed her first yoga training at AIRYOGA. Four years later she completed the 500 hour Yoga Alliance Teacher Training at ISHTA Yoga in Stockholm. In 2020 Jasmin was trained by Josh Summers to become a Yin Yoga teacher. Jasmin grew up in Solothurn and now lives with her family in Zurich. She aims to create positive impact off the mat. She is therefore also active as an entrepreneur in sustainability consulting.
Josefina Eliggi
Josefina is a registered yoga teacher specialising in yoga for before and after birth. She grew up in Argentina and moved to Switzerland in 2011. She studied Fine Arts and Design in Buenos Aires and did a Master in Design in Lucerne, Switzerland. She took her first Yoga class in 2003 and started practising Yoga regularly during her studies in Switzerland in 2012. In the following years she completed a 200-hour teacher training course (RYT 200), and became certified as a pre and postnatal yoga teacher. Yoga was a fundamental tool in healing her difficult birth experience after becoming a mother for the first time. Josefina's goal is to help women embrace the changes that occur during pregnancy, navigate the first months after childbirth and rediscover themselves in their new role as mothers while continuing to pursue their personal aspirations. She understands yoga as a practice of self-care, on and off the mat. Considering the specific demands of pregnancy and postpartum, her classes take a holistic approach that goes beyond asana to include resources such as pranayama, meditation, sound and self-reflection. Josefina teaches in English or Spanish.
Karl Straub
Karl is native of the USA, a graduate of Duke University, former competitive swimmer, dolphin communication researcher, and IT consultant. In 2004 he left his IT job, sold and donated his belongings, gave up his apartment in Manhattan, and focused on study with great yoga teachers around the world. He kept no apartment anywhere, traveled only with what he could carry for the next 8 years. Over those years he traveled many countries where he studied, practiced, and taught yoga asana, pranayama, philosophy, and meditation. Today, students in yoga classes, trainings, retreats, and festivals around the world value Karl's clarity, experience, and humor as he presents the benefits of yoga for modern life. He leads his classes in English. For more information please also check out Karl's website
www.karlstraub.com
Kimi Fiebig
Kimi completed a four-year dance training at the Zurich Dance Theater School with a subsequent specialization of Musical Studies in Hamburg. In the meantime she has been performing on stage as a career dancer and choreographer for more than 15 years. 10 years ago Kimi came across yoga while searching for a supplement to her daily dance training. She quickly came to realize that Yoga is not just about physical postures on the mat, but also challenges and aids the entire body and mind. Through regular practice she found a balance to her fast-paced career. In 2007 Kimi successfully completed the Yoga Alliance 200-hour Teacher Training and in 2013 the 300-hour Advanced Teacher Training at AIRYOGA. These were followed by three Anusara Immersions, a Teacher Training by Katchie Ananda, a module with Shiva Rea and the intensive teacher training with Max Strom. By attending workshops in Switzerland and Germany, she became acquainted with different styles of yoga. Kimi teaches in a dynamic style, which embraces aspects of Vinyasa Yoga. Alongside the wisdom and teachings of Yoga for health, healing and bodily well-being, is the emphasis of a conscious and deep breath. Kimi teaches in German and English by request.
Manuela Peverelli
Manuela is a yoga teacher since 2008. Her attitude and approach towards life is deeply influenced by the Vedic and Buddhist philosophy. An education in Ayurvedic psychology at the European Ayurveda Academy in 2013 has enriched her original background in western psychiatric nursery. Manuela's teaching is dynamic and powerful, but at the same time a journey to the inner stillness. For her, the techniques of Yoga are simply the tools to create a more harmonized home within the body and mind for recognizing the essence of the real self. Manuela currently lives and teaches in Zurich, but for her own studies and practice periods she also spends a few months yearly in Asia. Manuela leads her classes in German and English.
Maria Pountou
Maria is a Zurich based yoga-mobility teacher, strength coach and cycling instructor. Upon completing her Fashion Studies in 2008, she joined a 200hr TTC in NYC. Once in Zurich, she began teaching Yoga on a daily basis and this led her into taking her education further. Maria is now registered as a 500-hour E-RYT with the Yoga Alliance and a FRC / Kinstretch coach. Paired with music her strong vinyasa based teachings aim to create a deeper connection, a better understanding of the physical body and a overall wellbeing for her students. In Maria's classes, students move through creative yet strong and regimented sequences emphasising anatomical focal points, therapeutic work and precision alignment. She encourages her students to develop a deeper bond with their practice, moving them to surpass their physical and mental barriers, respecting their limitations and assessing their strenghts. She teaches her classes in English.
Michael Hamilton
Growing up in apartheid South Africa led Michael to an early interest in the topic of individual and collective hardship and awakened within him the yearning to address and confront the challenges it brings. In his youth it spurned him on to political activism and rebellion, sublimated through studies in art and literature, which additionally offered helpful glimpses into the human condition. The discovery of Buddhism in his twenties brought about dramatic life changes resulting in his departure from the west to the east and long years of studies in yoga and Buddhism in Asia. After discovering satipatthana meditation with its direct application of mindfulness to progressive stages of development, he started studies in short- and long-term retreat formats with Sayday U Vivekananda. Currently Michael is undergoing a 3-year course in essential psychology, which combines skillful methods developed in psychology with the Buddhism teachings on wisdom, in order to better facilitate development and healing in individuals and small groups. He is deeply grateful to all those that have helped and guided him on his path, particularly Daido Roshi for his acts of kindness, Vivekanada and Baddhamanika for their endless patience, Richard Freeman and Mary Taylor for their insights into approaching practice, Doug Keller for therapeutic body awareness and Wolfgang Erhard and Lama Lhündrup for awakening the Bodhisattva spirit within. Michael lives with his wife Sabine Glück in Ticino, Switzerland. For more information please see
www.michaelhamiltonyoga.com
Michael Thurnherr
It was in Pushkar, India, that Michael was first introduced to the tradition of Yoga by Yogi Shyamlal in 1997. Over the years, he let himself be inspired by various yoga traditions and teachers, until he eventually obtained the Anusara Yoga teaching certification in 2002. It is of great importance to Michael to incorporate the spiritual dimension of yoga in his teaching and to make it possible for students to experience it. He is very skilled at establishing the connection to every day life so the realizations of a yoga class can be applied to "normal life". He complements the non-dual tantric philosophy with his experience as a follower of the Lassalle-Glassman zen lineage, where he has been practicing zen intensively under the guidance of Niklaus Brantschen-Roshi since 1999. Each yoga practice thus becomes an artistic expression of the heart and connects precision, balance and deep senitment. Since April 2009, Michael and his wife Lina have been running the studio Yogaloft in Rapperswil-Jona. Besides regular classes, Michael teaches workshops and retreats with his wife. He also offers yoga therapy and has been part of the faculty of the AIRYOGA 200h teacher training since 2007. Besides being a dedicated yoga teacher, Michael runs his own graphic design business 2ND WEST full-time in Rapperswil and is the father of two children. Michael teaches in German and English.
Mira Popper
Mira is a psychologist, a psychotherapist, and yoga teacher. She integrates yoga in her therapeutic work and founded an institute for training in Yoga Psychotherapy, YPT. Mira initially studied religious science and philosophy, followed by psychology and body psychotherapy. Since 1990 she has been teaching different forms of body work. An accident in 2002 led her to Hatha Yoga, and after her first class it was clear to her that this was it! Body, psyche, and mind in harmony! All of her earlier studies and interests merged in Yoga. In 2009 she attended the Yoga Alliance training, followed by further trainings with Stephen Thomas and Michael Hamilton. Mira has deepened her learning through regular immersions and workshops with internationally recognized teachers such as Max Strom, Doug Keller, Josh Sommers, Richard Freeman, and others. Mira offers Yoga for Seniors at AIRYOGA, a therapeutic yoga class for persons in the third phase of their life cycle. It is also suitable for those who have experienced trauma and injuries in the convalescence phase. She teaches in German and English. To find out more please also visit
www.miriampopper.ch
Mirjam Haymann
Hong Kong – ever-changing, competitive and hectic, created an exciting stage for Mirjam to dive deeply into the studies of Yoga. She feels blessed to have completed several Anusara teacher trainings and immersions with Patrick Creelman, a highly inspiring and profound teacher. After giving birth to her baby girl, Mirjam further attended a pre- and postnatal teacher training program with Jean Byrne and Michelle Papa. The intensive mentoring with Rinat Perlman, the managing teacher of the Pure Studio Hong Kong, is essential. For Mirjam, yoga presents the opportunity to strengthen the body, to abandon limiting behavioral and thinking patterns with a clear mind, and to confront herself and others with love. She teaches in German and English. Mirjam was born and raised in Zurich. She studied law at the University of Lucerne and is working as a part-time editor.
Nadja Grimm
Nadja Grimm is a dressmaker by trade and for many years, she owned her own fashion label. Today she works as a certified Esalen- and Ayurveda Yoga-masseuse. She ended up following this path due to her passion for yoga, which she discovered in 2003. Ever since then Nadja has encountered many inspiring teachers and she has evolved her own practice during many trainings and retreats. To deepen her Ashtanga practice, she traveled to the Ashtanga Yoga Institute in Mysore, India, in 2009, where she was taught by R. Sharath, grandchild of Sri K. Pattabhi Jois. She is Michael Hamilton's assistant for the Ashtanga Mysore program at AIRYOGA and she also teaches her own classes. She is very grateful and feels deep respect for the preserved and passed-on knowledge, which she shares with great pleasure. To Nadja, yoga means being mindful and present within your own life, accepting changes and learning to trust; it means developing your own personality and being kind to yourself and other beings as you follow that path. She teaches in German and also in English, upon request.
Natalia Knuchel
After her Primary school teacher education, Natalia completed her Theatre and Dance education in Zurich. She then moved to Amsterdam to deepen her studies in contemporary dance at the SNDO (School for new dance development). In the following years, she got the opportunity to perform in Germany and Switzerland. Throughout her journey as a professional dancer, Natalia got influenced and inspired by Yoga Asanas, Body Mind Centering, Contact Improvisation and Thai Chi. By pursuing her desire to share the gift of yoga with others, she has attended the 2013 Teacher Training at AIRYOGA with Stephen Thomas. Natalia's classes are dynamic and powerful. She emphasizes on alignment and a steady connection to the breath and to support that, she offers verbal and hands on adjustments. Students can expect to learn to find balance on and off the mat in each of her classes. Natalia teaches in German and English.
Natalija Fallocca Bajric
Natalija's classes are nourishing, strong, precise, and accessible. She combines the benefits of powerful yoga, anatomical precision and mindfulness to help you feel strong, energized, balanced and grounded. Each session brings depth and clarity by incorporating Yin and Yang elements to create a safe and calm environment. Although the practice might be physically demanding, the aim of each lesson is to move beyond the asana practice and to connect a little bit deeper with your own essence, to find true harmony deep within. Natalija's passion for yoga and her consistent daily yoga practice since 2007 make her a humble and thoroughly authentic yoga practitioner and instructor. Her classes are very consistent and are based on her own personal practice experience with Hatha, Ashtanga Vinyasa and Yin Yoga. Natalija lives and works in Zurich and Mallorca. She is an entrepreneur in artist management and photo productions since 2007 (
www.visualeyes-international.com
), mama of Romeo since 2011, and a yoga instructor in the midst of this hectic and demanding life. Her primary teacher, Stephen Thomas, encouraged her to expand her teachings from Mallorca to Switzerland, and step into his seat on various occasions. Natalija has studied with Josh Summers, Mark Stephens, Michael Hamilton, Richard Freeman, Mark Robberds, Deepika Mehta, Laruga Glaser, Doug Keller, Sudhir Rishi and Sri Dharma Mittra who have all inspired and influenced her natural and pure teaching style. Till today she feels supremely connected to her first teacher in India, Vinod Bhaskaran Sreedevi, for whom she feels deep gratitude each day she steps on her mat. Natalija leads her classes in English. Visit
www.nat.yoga
or follow her on Instagram @natyoga_007
Sabine Glück
Sabine has been a passionate student of Yoga since 2010. Her classes are influenced and inspired by her teachers Richard Freeman, Mary Taylor, Michael Hamilton and Doug Keller. She practices Vipassana meditation and is regularly attending silent retreats to deepen her understanding. Sabine is a certified mindfulness based stress reduction (MBSR) trainer at the Center for Mindfulness in Zurich. She teaches in German and English.
Sandra Ackermann
Sandra is a trained infant educator and mother of two children. From 1998 through 2001 she completed her education as a Birth Preparator FFG and subsequently completed training as an Adult Educator SVEB II. She has also attended additional education in birth preparation, post-natal care, and pelvic floor. Sandra has been practicing yoga on a regular basis for the past 5 years and has attended workshops with Clive Sheridan, Lance Schuler, and Ana Forrest. In 2005 she completed pre-natal yoga training with Cheryl Bernardi. She is also a Chiball Level 1 Instructor. She loves to work with pregnant women. Sandra presents her classes in a personal and individual fashion. In her classes, she strives to connect the women with their unborn child, to strengthen their self-confidence, and to teach them how to find peace in their bodies. She teaches in German, and if necessary also in English.
Sarah Mai
After attending her first yoga class in 2004, Sarah's curiosity for yoga developed into a real passion. Sarah was fascinated by the deep union of precise bodywork and spirituality. Yoga has guided her through many challenging phases in life, helping her to find her grounding and boosting her self-confidence. Sarah completed her Yoga Teacher Trainings (Yoga Alliance) at AIRYOGA in Zurich: In 2012 a 200-hour, and in 2015 a 300-hour Advanced Training with Stephen Thomas. She continues deepening her knowledge in workshops with Gurmukh Kaur Khalsa, Rachel Zinman, Marc Holzmann, Yogeswari, Mark Stephens, and others. Sarah is also currently attending a teacher module at the Swiss 'Yoga Studium' with Johannes Glarner. Sarah emphasizes practicing mindfully and listening to the body's intuitive feedback. In her classes she always refers back to an awareness of the breath. Yoga shall not merely ground and strengthen us, but support us to find a peaceful path to our inner essence. She shares her philosophical understanding of yoga with her students, inviting them to lead their awareness from the mind into the space of the heart and to reside in that space. Sarah teaches her classes in German and English. Please find more information under
sarahmai.yoga
Silvana Kunz
Ever since her youngest age Silvana has been fascinated by the play of movement. After training as a professional dancer, she started traveling the world; ever since traveling has been yet another source of inspiration. She kept returning to the Far East, where she first discovered yoga – an essential encounter and a deep experience. In the years that followed, she experimented with other movement methods. Pilates soon emerged as an ideal complement for yoga. In 2008, Silvana did her Pilates teacher training at Polstar in Basel. Additionally, she completed the 200-hour Yoga Teacher Training in Thailand, certified by the European Yoga Alliance. She went more into depth as she studied Prana Flow with Twee Merrigan. In 2011, she completed her 250-hour Anusara Teacher Training with Chris Chavez. In order to grow and evolve, she likes to take classes and workshops, mostly with Stephen Thomas. Silvana teaches vigorously, with great passion and creativity. The correct dynamic execution of movement is very important to her. She teaches in German and English.
Stefania Maria Bernet
Stefania came into contact with meditation and pranayama already in her childhood, thanks to her first teacher Selvarajan Yesudian. Years later, during her education at drama school, she became acquainted with the physical aspect of Yoga. With Bikram Yoga, Stefania first experienced a regular disciplined Asana practice. It was ,love at first breath'. Inspired by the powerful potential of this sequence, Stefania completed her teacher training at Bikram Yoga College of India. She went on to teach in different places around the world: Hawaii, the American West Coast, Spain and Switzerland. Later she studied to become a Medical Yoga Coach at the German Medical School in Berlin, and attended numerous immersions with her long-standing Hatha Yoga teachers Stephen Thomas and Noah McKenna. Stefania completed a 200-hour Vinyasa Yoga Teacher Training with Carol Murphy and further education in Pranayama and meditation with Shri O.P. Tiwari in the Kaivalyadhama lineage. Stefania values healthy alignment of the body, as well as a heartfelt and kind inner attitude. "Guided by an open heart and a curious mind, we playfully explore the boarders between softness and intensity – this is my yoga." Stefania leads her classes in German and English.
Stefanie Castson
With more than a decade's experience as a professional Physiotherapist, Yoga Instructor and Anatomy Educator, Stefanie Zimmermann possesses a unique skill set that allows her to share her knowledge with other students and teachers in an accessible, understandable, fun and relatable way. She also offers a specialization in Rehabilitation, providing an intensive academic purview of how the physical body impacts the overall Yoga discipline. Based in Zürich, Switzerland where Stefanie was raised and her Physiotherapy training fostered the exploration of preventive health through motion. In 2006, she recognized that Yoga was an ideal companion to evolve from rehabilitation into preventative health education in the field of Health & Yoga. Her mandate: Knowledge of the forms, shapes and functions of one's anatomy are vital in the education of Yoga teachers and students, because it heightens awareness, understanding, intelligent instructions and healthy movement. Since 2009 Stefanie works simultaneously as Founder, Manager and Events Director of Health & Yoga in Zürich, organizing health & Yoga events and Recharge Retreats; as a Yoga Instructor with AIRYOGA in Zürich and as a Physiotherapist and Health Educator with children. She believes that the "journey into self" is not just metaphor; for a teacher or student, tapping into anatomical and physiological knowledge deepens the relationship to Self and is highly rewarding explorative work. This has become her ongoing focus in the field of Health & Yoga. Stefanie teaches in German and English. For more info please visit
msa.health
/
Stephen Thomas
Stephen has been a dedicated student of yoga since 1998. He has practiced, taught and lived in Asia and Europe for the past decade studying various traditions, which he incorporates into a unique yoga practice influenced and made possible by the grace and support of his central teachers. Stephen's background includes studies in Buddhism, Ayurveda and traditional Hatha yoga in India. In Asia, he continues an in-depth study of traditional Pranayama and Kriya through his master, O.P.Tiwari, which he combines with his love for the Asana practices that stem from his experience with Krishnamacharya's work and influence on the Ashtanga Vinyasa and Iyengar systems of yoga. He also brings in elements of the Chinese and Tibetan systems where appropriate. Stephen is an avid reader and student of Eastern philosophies and a lifelong lover of the arts and music. His ability to re-frame various viewpoints and to simplify things without sacrificing depth and integrity has helped him develop a unique, non-dogmatic but deeply rooted teaching style. His works spans Meditation, Pranayama, Asana and the commitment to seeing the practice off the mat. He uses these methods as tools for health and wellbeing and to support the spiritual pursuit of living life courageously and compassionately from one's heart. Stephen teaches classes and workshops at AIRYOGA in Zurich, as well as spending a part of each year traveling as a guest instructor and teaching retreats throughout the world. He also dedicates energy each year to directing Teacher Intensive Trainings and ongoing education and works one-on-one with many students and teachers in his community. Stephen teaches in English. To find out more please visit
www.svarupa.com
Susanna Lorenzini
Susanna worked in the health and travel business, before she discovered Astanga Vinyasa Yoga in Fuerteventura in 1997. She proceeded to take a two months intensive teacher training with Nancy Gilgoff in Maui. In the period of 1999 to 2005, she was teaching yoga with Bruno Dietziker in Zurich. She continued her studies with Lino Miele, Luisa Sears, Sharon Gannon, David Life, Stephen Thomas, and Katchie Ananda and by attending various workshops and teacher trainings. In 2007 Susanna completed her 3-year training in yoga therapy with Remo Rittiner in Zurich. This was then followed by some additional training with Doug Keller. It is with great care that Susanna includes her therapeutic approach into all of her classes. Yoga therapy is a holistic approach, integrating body, breath and mind to recover a state of equilibrium. Its emphasis lies on personal and individual assistance for persons with chronic pain or ailments (such as back, shoulder or neck pain, asthma and the like). Since 2007, Susanna has been a member of IAYT (International Association of Yoga Therapists) and of the Swiss Yoga Association Health Insurance. She teaches her classes in German; her private lessons also in English.
Tanja Forcellini
During one of her journeys to the Far East in 1999, Tanja discovered and learned to appreciate Ashtanga Vinyasa Yoga. Yoga has led her to find answers to the many questions she has encountered on her personal life journey – answers that lay hidden deep within herself. Tanja attended the Yoga Teacher Training in 2004 at Centered Yoga in Asia, where she received certification as a Yoga instructor recognized by the Yoga Alliance. After her pregnancy in 2008, she also attended the Perinatal Yoga Training at Birthlight UK. After that time, life guided her more and more towards silence, and silence moved her from Yoga to Meditation. The loving and conscious contact with, and careful perception of, one's own body are the focus of Tanja's classes, as well as the connection of breath and movement. Since 2017, Tanja has been attending continuing education courses on mindfulness meditation and resilience building. In addition, she completed the Hormone Balance Teacher Training with Salome Noah. To deepen her own practice on the mat, Tanja regularly attends retreats and trainings with internationally recognized teachers. Her spiritual practice is deepened through the challenges of everyday life and especially through stays in an ashram in northern India. Tanja teaches in German and English. For more information please visit her website
www.yogatanja.com
Tim Ramholt
Tim was born and raised in Zürich City. He passed a 17-year long career as a professional ice hockey player which brought him to many different places and let him experience his most wonderful and frustrating moments. He is most passionate about all kinds of movement and sports. In 2015 after a back-surgery Tim got introduced to yoga. He developed a profound passion for it and it changed his way how to work towards holistic health. In December 2020 he finished the 200h TTC at Sanapurna with its head teacher Poonam Stecher Sharma and in 2022 he the 300h ATT at Airyoga Zürich with its head teacher Stephen Thomas. One Year later he also did a 100h Pranayama training. Tim's teaching style is always in progress. He teaches a Hatha-based style with special focus on individuality of his students, body alignment, awareness of breath and uniting opposites. "In my lifetime as an athlete I developed kind of a sixth sense how to listen and take care of my health. The practice of yoga is a continuation of that, and more. It goes beyond the rational mind. It's an evergoing journey and adventure of exploration and expansion."
Vera Schneider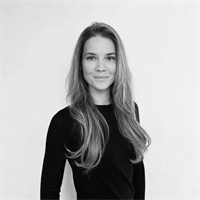 Vera discovered her passion for yoga in her early 20's. Having been fascinated by both the physical and mental benefits of regular practice, she embraced the opportunity to deepen her knowledge and understanding of the origins & philosophy and further develop her practical skill set by completing the 200hr Teacher Training Course (TTC) in Rishikesh, India, in 2018. Continuing her teaching journey in 2023 by completing the 300hr TTC in Goa, India. During her studies in economics and organizational behavior followed by her occupation as Management consultant, Yoga has showed Vera a way to keep the balance throughout her life by mindfully combining the breath, movement, and silence. Teaching from the heart, Vera's class will guide you through a balance of Hatha, Yin and Ashtanga yoga. She combines yoga philosophy and traditional teaching skills with modern elements infused by positive affirmations promoting inner peace and wellbeing supporting deep connection between the heart, the body, and the mind. Vera lives in the heart of Zürich and teaches in German, Swiss-German and English.
load more